The Office of Undergraduate Research launched the Undergraduate Research Leaders program in 2015. Each year, we select a small cohort of students to serve as ambassadors for our office. Students selected will be hired as hourly employees of the Office of Undergraduate Research at the rate of $10.00 per hour and can log hours as program needs require.
The Undergraduate Research Leaders will assist the office and promote undergraduate student research through several activities:
Office outreach on campus
Student recruitment
Student engagement
Peer advising
Program development
Small & Travel Grant Reviews
Meet our Summer 2017 Undergraduate Research Leaders!
"Getting involved with UROP has opened up so many doors for me. The University of Utah has so many great opportunities to get involved with research and I really want to show others the joy of studying what you love outside the classroom."
Mohan Sudabattula
Mohan is a junior triple majoring in honors in biology, honors philosophy, and honors health, society & policy with a minor in chemistry. Mohan is working on several research projects with his respective majors. He first started his research in the department of biology/biochemistry under Dr. David Belnap studying the world's smallest known virus, the Satellite Tobacco Mosaic Virus (STMV), with the goal to understand the asymmetric protein capsid structure through electron imagining techniques and the use various 3D modeling programs. His other research interests lie both within the realms of political philosophy and international health. After graduation, Mohan plans to pursue a joint graduate degree in both law and medicine to further his understanding of the crossovers of law and medicine. As an Undergraduate Research Leader, Mohan wants to help fellow students find what they are passionate about.
mohan.sudabattula@utah.edu
Thursday, 12:00 - 1:00pm
Sill 005
"For me, applying to UROP was maybe my best decision as an undergrad. Once I declared in Sociology, I knew I would, at one point, want to pursue original research. UROP has provided resources and personal support in order to facilitate both my research process and the opportunities I've had to present and engage with a broader community of students."
Warren Jensen
Warren is a Senior graduating this fall with a triple major in Sociology, Latin American Studies, and Spanish. His undergraduate research at the U began as a Research Assistant working with the Communication department on political content analysis. Since, he has gone on to root his research firmly in the social sciences, exploring issues relating to sociology of religion and sociology of gender. Aside from his current research, Warren's areas of interest include broader fields in sociology such as demography as well as a more casual fascination with linguistics. As an Undergraduate Research Leader, Warren hopes to help fellow students think outside of the box when designing potential research projects that suit the variety of their interests. After graduating, Warren plans to continue teaching music with an eye towards pursuing a career in background singing. In addition to this, he will likely go on to complete a PhD in Sociology.
u0862960@utah.edu
Thursdays 1:30 - 2:30
Sill 005
Meet our Fall 2017 Undergraduate Research Leaders!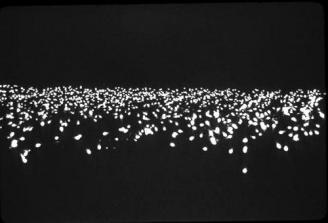 Stuart Loertscher
Stuart's bio is under construction.
Sarah Patterson
Sarah's bio is under construction.
Deanne Yugawa
Deanne's bio is under construction.
James Zhao
James's bio is under construction.
Represent the OUR! Be influential on campus! Develop professional and leadership skills!
Participants in the Undergraduate Research Leaders program are absolutely crucial to the overall success and structure of the program and the OUR. Leaders will have many opportunities to represent the OUR both at campus events and in the classroom. Leaders will provide peer advising for students looking to get into any OUR programs and will be able to propose new outreach possibilities, as well as design and host additional events when beneficial to the program. UR Leaders will help with OUR events such as URS and UCUR. We will hold regular meetings to remain up to date on Leader efforts and achievements and to reflect on how to build/re-structure the program as necessary. Hours of participation are varied and flexible, depending on the demands of campus events. There are many opportunities to develop professional and leadership skills through participation in the program. The program offers Leaders a monthly professional development training based on direct feedback from current Leaders and the Leaders participate directly in the design and implementation of OUR programs.
Requirements for Undergraduate Research Leaders Applicants
Applicants must be matriculated University of Utah undergraduate students, not on academic probation, disciplinary probation, or suspension; attending school full-time (at least 12 credit hours) during both semesters of participating in the program (Fall 2017 and Spring 2018); must have successfully completed at least one semester of UROP; must have presented at the University of Utah Undergraduate Research Symposium; must be willing and able to participate approximately 2 - 10 hours a week, with more hours during special campus events; must be personable and thoughtful; must be comfortable with public speaking and willing to attend campus events for the OUR.
How to Apply
The deadline to apply to be an Undergraduate Research Leader in the 2017-18 academic year has passed. Check back in Spring 2018 for the next round of applications.